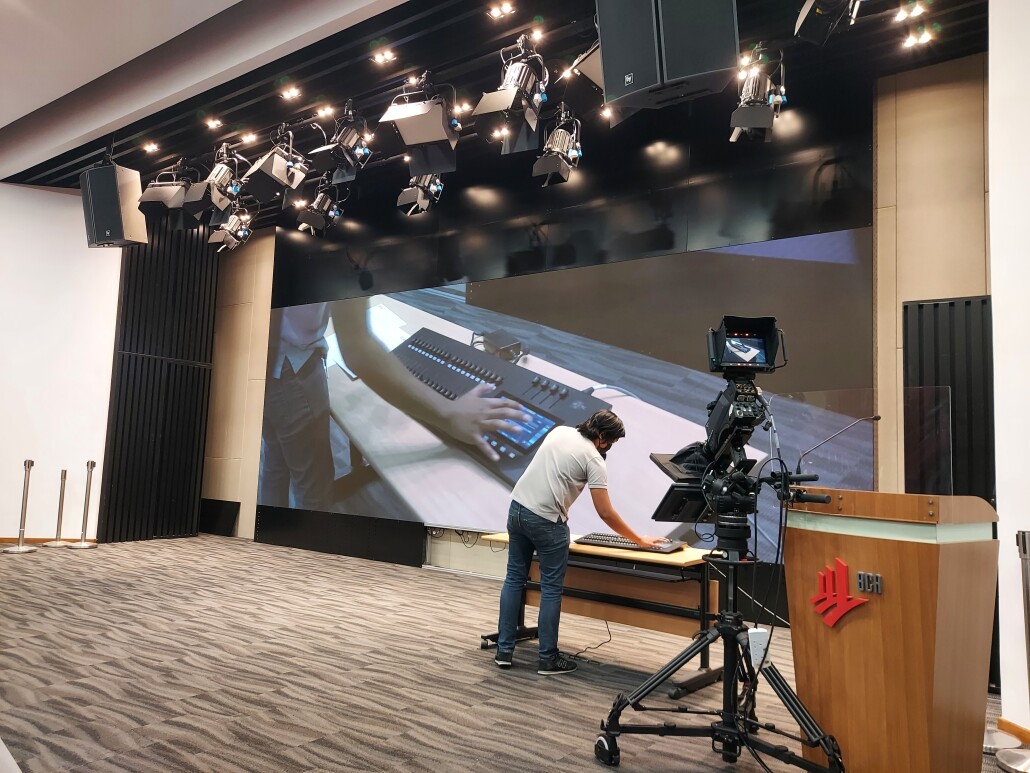 As the demand for Live Streaming and Broadcasting activities increases, BCA Academy has upgraded their Auditorium lighting system to keep up with the present needs.
Different outputs of Quartzcolor X-series LED Studio Fresnel Spotlights and TGL Lukas LED Soft Panels are installed. They are strategically positioned on new lighting bars installed above the stage floor and Front-of-House. All fixtures are of Variable CCT. As such, user can decide to record in the native warm tungsten setting or the cooler daylight setting. This setting can be easily adjust at the touch of the user-friendly ETC Colorsource console in the control room. Furthermore, an ETC EchoTouch remote controller located at the stage floor allow user to access pre-programmed light setting without having to access the main lighting controller in the control room.
In a recording studio where precise lighting positions and focusing are of utmost important, all studio fixtures installed are fixed with Pole Operated Yokes. This allow user to adjust the fixture angle and focusing easily without the use of any ladder or staging.