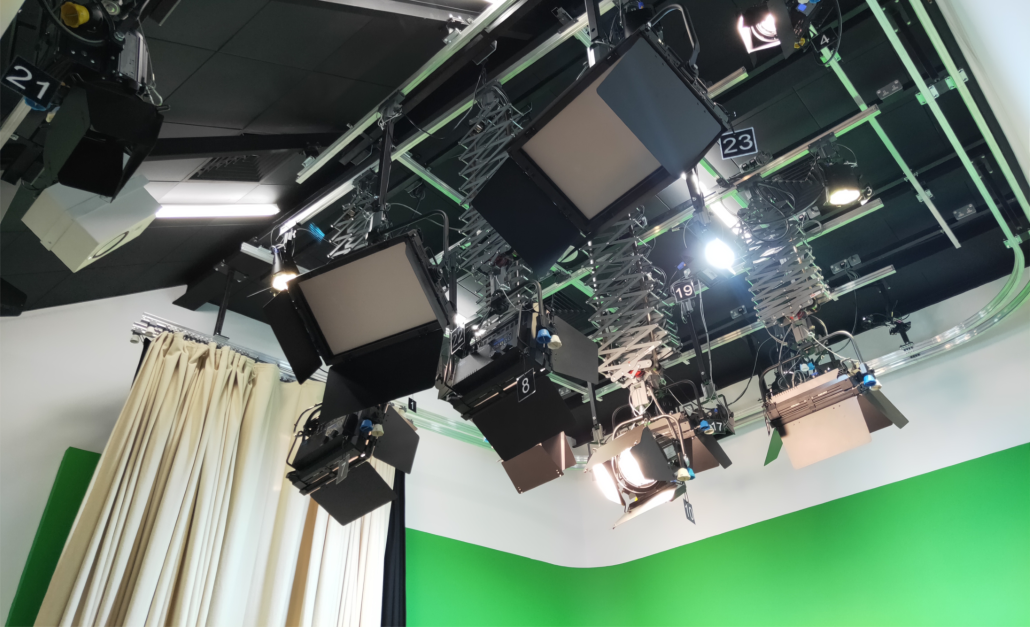 Situated within Singapore Institute of Technology's library, the Media Studio is a very compact, yet multi-purpose TV studio. The studio lighting system is specially designed to cover all corners of the TV studio. The U-shaped backdrop curtain system allow the user to have their main set for interview, talk show, etc. While the pulley-operated paper background system allow a smaller 1-person shot.
User also has a choice of shooting in tungsten or daylight scene thanks to QuartzColor X-series Plus Bi-color fixtures and TGL LED panels supplied. In addition, RGB colour mixing effects can also be achieved with the usage of ETC ColorSource PAR and ColorSource CYC lights!
The ETC ColorSource AV lighting console allow the user to control the lighting system wirelessly via phone or tablet through the Amigo built into the lighting console.
A small, yet feature-pack TV studio indeed!