ITE College Central's 350m2 Sound Stage is a 8.5m height soundproof facility equipped with scene sets, green-screen and cyclorama to provide authentic hands-on training and learning opportunities for students in the Higher Nitec in Filmmaking (Cinematography) course for the Singapore Film Industry.
The current Sound Stage is built many years ago with a fixed pipegrid at a height of 7.5m. It is almost impossible for the lecturers and students to fully utilize this space for their production. In this upgrade, the school has specified for further enhancement to the existing infrastructure including motorised lighting bars and a mobile tour rack.
12sets of IFF ACTA 20 linear lift hoists are equally distributed in the Sound Stage. They are fully designed and made in Italy meeting all European safety standards such as overload, no-load safety sensors, excessive tilting, etc. Hoists braking design is by self-sustaining fail-safe worm gear. No brake pad or clutch mechanism is involved. All hoists installed are equipped with inverters for its soft-start and soft-stop capability.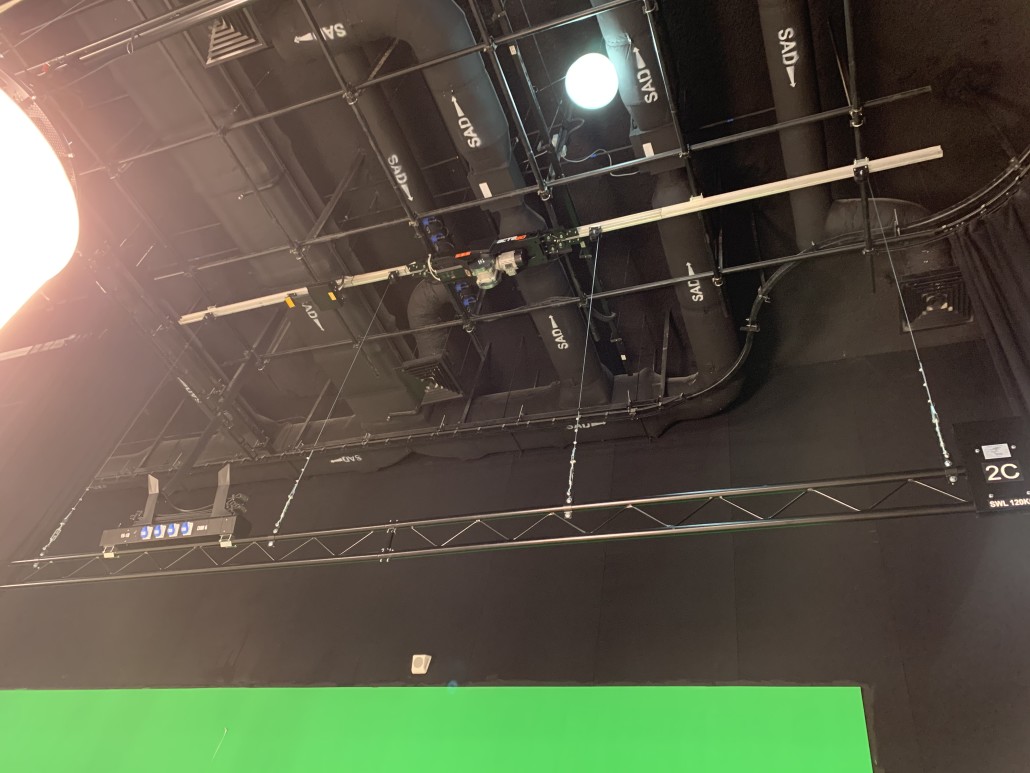 Each lighting bar is equipped with 1 XLR 5pin outlet DMXand 4 power socket outlets, patched to both dimming & direct points. Each hoist is capable of lifting load up to 120kg.
IFF SM select controller is mounted at the side for visible and convenient access. The key switch, "dead man" features, emergency stop button and LED indicators are to ensure 100% safety in whole system. A plug-in hand-held hoist wired remote controller allows the user to control the hoists remotely at almost every corner of the space.
We have also introduced a purpose-built mobile rack which housed the hybrid dimmers, circuit-breakers, DMX splitter and lighting console for the lighting bars.
With the above upgrading, students can fully utilise the space and learn more.