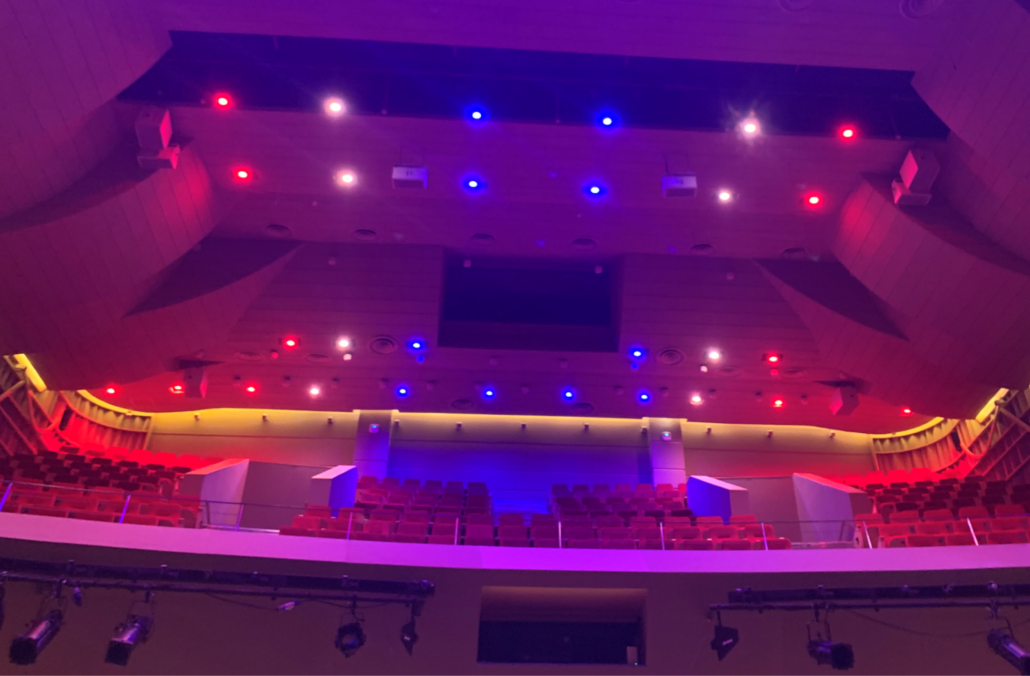 Singapore American School has added much excitement and creativity to their existing Auditorium!
Client has specifically selected the Chroma-Q Inspire LED RGBW fixtures working hand in hand with ETC Unison Paradigm architectural dimming and control system.
A total of 45 nos. of Chroma-Q Inspire RGBW LED fixtures were installed, with the furthest throw distance of 10m from the catwalk.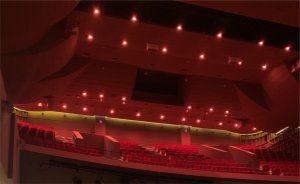 A 24-channel ETC Unison Paradigm dimmer rack, along with 12 nos. of Heritage button stations and 2 nos. of 7" Paradigm touchscreen had also been installed. The more than 20-years old problematic control cabling had been completely ripped off giving way to the new Belden control cabling.

With the flexibility of ETC Paradigm architectural control system, we are able to fulfil client's request of the lighting program. Varies combination of RGB colours can be easily selected and stored at the touchscreen stations located in the stage manager console and control room. Different colours of LED indicators had been programmed at the heritage button stations to indicate the different lighting colour scenes programmed. User can also control the entire Paradigm architectural system from their ETC GIO lighting console in the control room.
With this upgrade, the new concept of lighting up the Auditorium has finally come true!